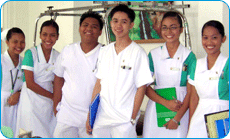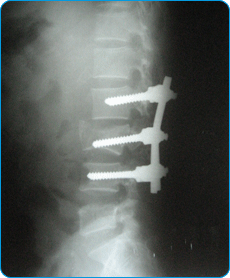 Philippines
With a mean per capita income of $3,430, this island nation located in Southeast Asia is classified as a low middle income country by the World Bank. The country's national health insurance system (PhilHealth) provides limited coverage for about 50%-60% of elderly and working patients. In fact, the system covers emergencies for some indigent patients, while most public care responsibilities are shifted to the local governments.
According to the World Health Organization, health care expenditures by national and local government sources in the Philippines is $223 per person per year, compared to $2,700 per person each year in the United Kingdom and $6,700 per person each year in the United States.
And to provide all health care services, there are currently 0.2 physicians per 1000 people in the Philippines, compared to 2.7 physicians per 1000 people in the United States.
Davao Medical Center (DMC) — located in the nation's third largest city — has a good infrastructure and many services including obstetric and surgical care. In addition, DMC offers prehospital services in the form of a local 911 service with five ambulances.
DMC's orthopaedic surgery program is staffed by five active consultant surgeons who are trained in spinal surgery, hip and knee replacements and sports medicine; the program also boasts a residency training program with six residents. But despite these advances, some orthopaedic patients at DMC still go untreated because they cannot afford care.
DMC is Orthopaedic Link's first recipient site. In March 2009, Dr. Dheera Ananthakrishnan led the team who performed a site assessment before delivering spinal instrumentation donated by Medtronic. Patients who could previously not afford spinal surgery are now getting care by Drs Gilbert Cauilan and Ronald Tangente. At the same time, these surgeons are offering enhanced training so that resident physicians like Dr Luigi Andrew Sabal can experience new surgical techniques during their training.
Who are these talented surgeons helping?
Our first OL recipient patient is Mr. Donald Manurong. Donald is 46 years old, the sole breadwinner for his family of nine, who makes a living picking coconuts. When Donald fell out of a coconut tree and fractured his spine (see x-ray at left), his inability to work threatened both his livelihood and his family's survival. But thanks to the Medtronic instrumentation provided by Orthopaedic Link and the skillful hands of Drs Cauilan and Tangente, Mr. Manurong is on his way to supporting his family once more.
Without the support and intervention of Orthopaedic Link, this man could have been crippled for life. And even more, his entire family could have been out on the streets. For those workers who live on subsistence wages in LMICs like the Philippines, the inability to work can have dramatic and profound consequences, so our work in those areas is critical.
All cited statistics are the latest available from the World Health Organization.