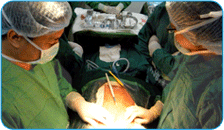 First OL Recipient Surgery
Drs Ananthakrishnan, Cauilan, and Tangente operate on a young scoliosis patient at Davao Medical Center in March 2009. She is the first of many patients to be helped by Orthopaedic Link and a consortium of orthopaedic device manufacturers.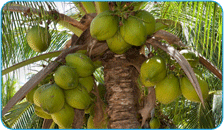 Coconuts:
Health Hazard?
After working as a coconut picker for many of his 46 years to support his family of nine, Donald Manurong learned how dangerous his job can be. In June 2009, Manurong fell out of a coconut tree, fracturing his spine. Thanks to OL, he'll soon be back in his trees.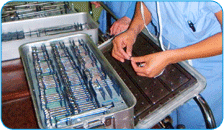 Medtronic:
First OL Sponsor
OL linked Medtronic's $50,000 donation of surplus orthopaedic spinal instrumentation to surgeons at Davao Medical Center in the Philippines. At DMC, this instrumentation has been used to treat patients with scoliosis, fractures and tumors.