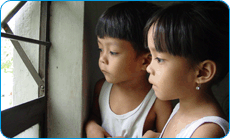 Philanthropic Alliances
It is very important to generate a good attitude, a good heart, as much as possible. From this, happiness in both the short term and the long term for both yourself and others will come.

—Dalai Lama
Having medical devices is only one half of the equation. In order to complete the cycle and deliver the equipment where it can help, Orthopaedic Link is also mobilizing a philanthropic consortium... an alliance of governmental and nongovernmental organizations (NGOs) that already provide orthopaedic care and training in developing countries.
Unlike some current donation systems that send blind donations of assorted (and sometimes unnecessary) equipment and supplies to countries in need, our assessment tool links with key NGOs to identify hospitals and surgeons in targeted countries who are currently providing orthopaedic surgical care. Then we find out what they can use so we can tailor donations to their specific needs.
Orthopaedic Link not only provides the sites and surgeons exactly what they need, but we also help our NGO partners. By removing from them the burden of providing equipment, they can then focus their efforts on training and care, making them more efficient and more effective.
We are currently working with respected organizations like: