I had the great pleasure of being invited to speak at the 1st Annual Conference of the Association of Spine Surgeons of Nepal (ASSN) this fall. I was able to meet old friends such as Dr. Dipak Maharjan, from our Orthopedic Link site in Tansen, Nepal and Dr. Theodore Wagner from the University of Washington in Seattle, in addition to making new contacts such as Dr. Rabindra Pradhan and Dr. Rohit Pokharel, who were instrumental in starting the ASSN, and in caring for the people of Kathmandu after the earthquake.
What was particularly moving was the tribute they gave to Dr. GD Sundararaj, who passed away this year, but brought his expertise from India to Nepal to help start the ASSN. The conference was very well attended, with faculty from India, Brazil, France, Japan, Norway, and the US, and spine surgeons from all over Nepal. I was very impressed with the work that is being done in Nepal, both by the local surgeons and the visitors, and am hopeful that this "Himalayan Spine Symposium" will be the first of many.
Please scroll down to see some photos I took during my trip.
Here is a photo of Kathmandu from the plane: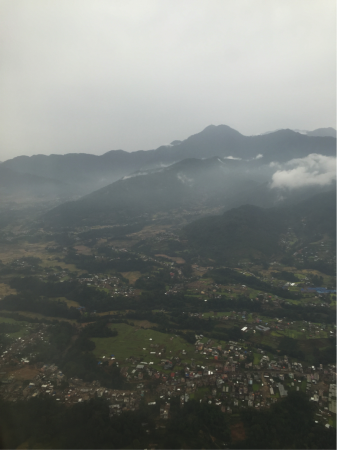 A street scene: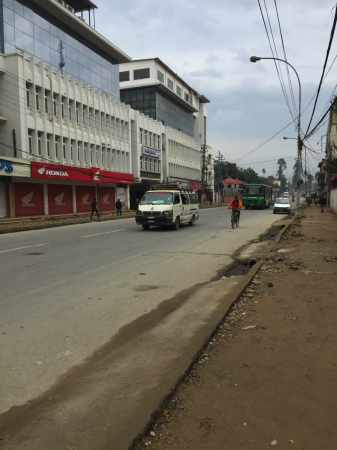 From the rooftops:
Orthopaedic Link is proud to continue to support the people of Nepal!
-Dr. Dheera Ananthakrishnan