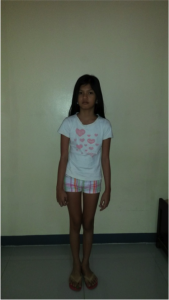 Herschmanniella is an 11 year-old girl in the 5th grade. She lives in General Santos City with her parents and her two younger brothers. She was born with a hemivertebrae, which is a congenital problem that has been worsening throughout her young life, causing her pain and deformity. Her desperate parents brought to her many doctors and did a lot of research over the years trying to find a way to help their little girl, but it was all to no avail. They were even willing to travel anywhere and go into enormous debt to bring her relief and stop her defect from getting worse as she grows. Luckily for this family, Orthopaedic Link was able to step in and make a difference.
Before having her surgery at the Southern Philippines Medical Center, Herschmanniella had a truncal shift, rib hump and deformity in the L lumbar area. We were able to perform a hemivertebra resection and correct her deformity with posterior instrumentation using pedicle screws L1-L2 with spinal fusion using equipment donated by NuVasive.
Here are some Pre-op/Post op images of her spine from the front: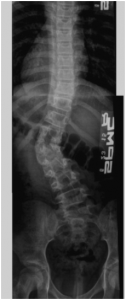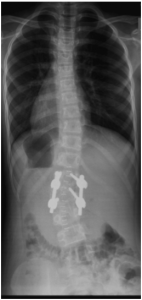 And Pre-op/Post-op from the side: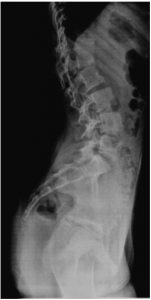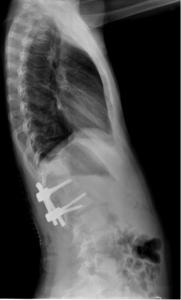 One month after her surgery, Herschmanniella is feeling much better and her parents are very relieved.